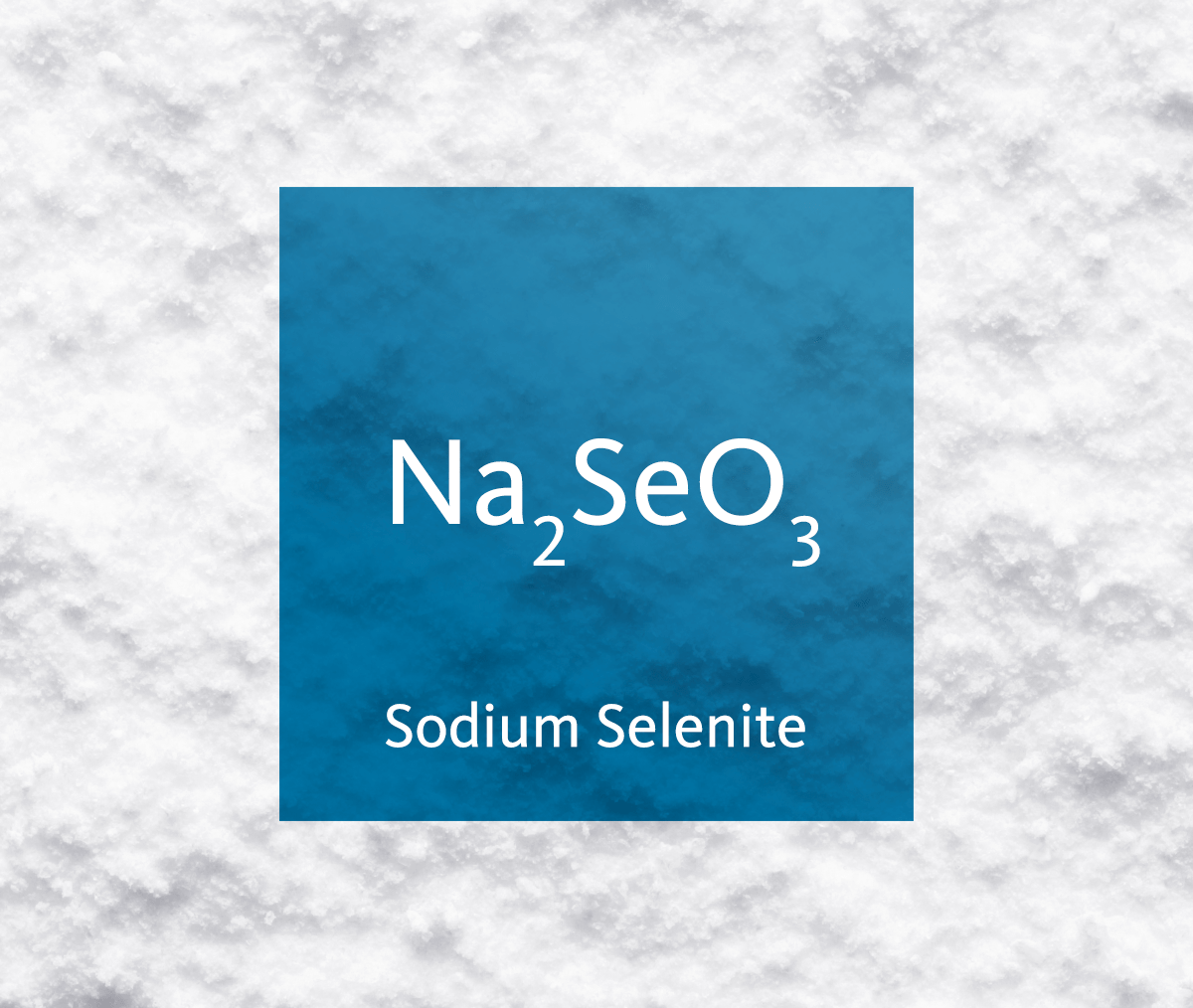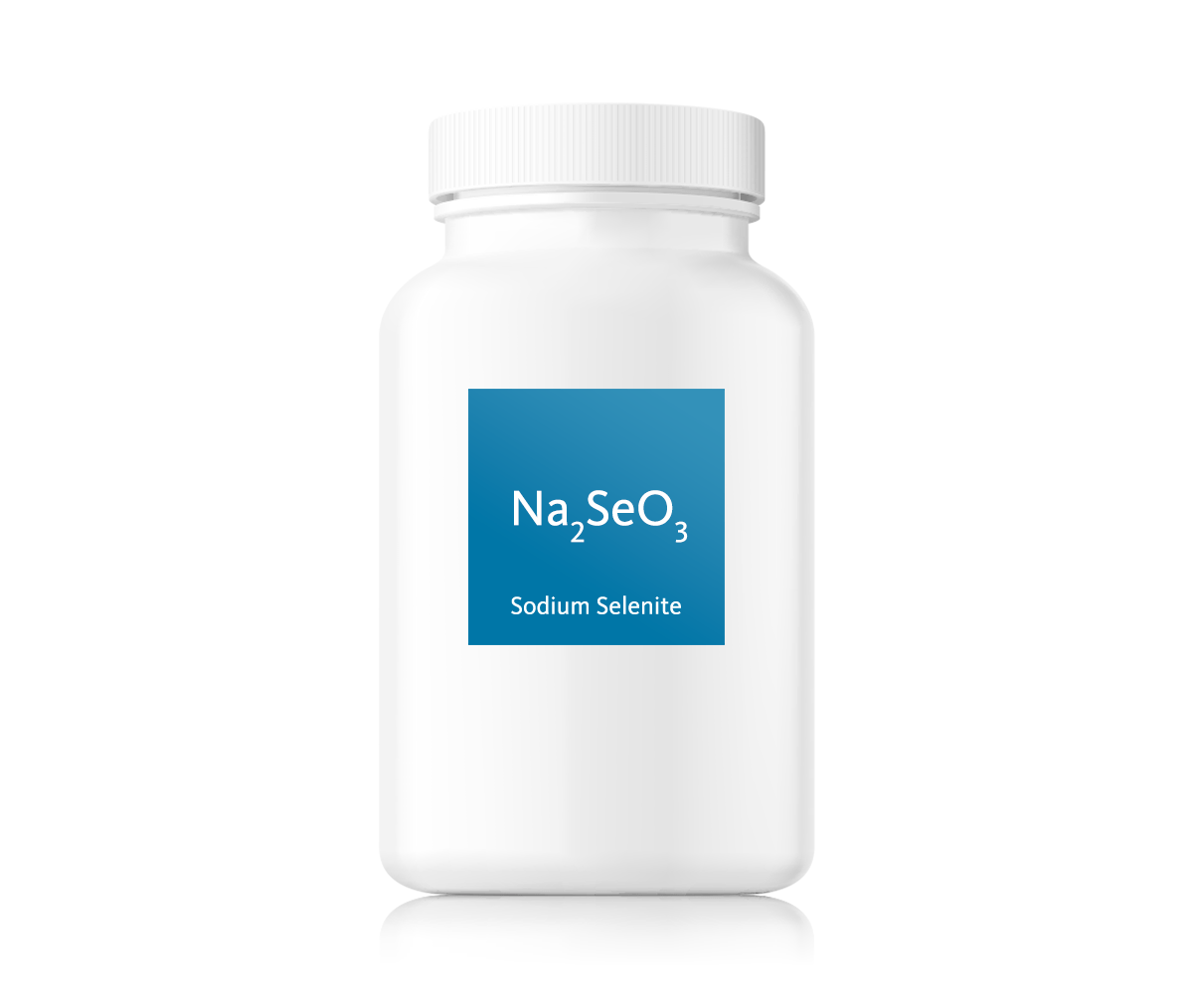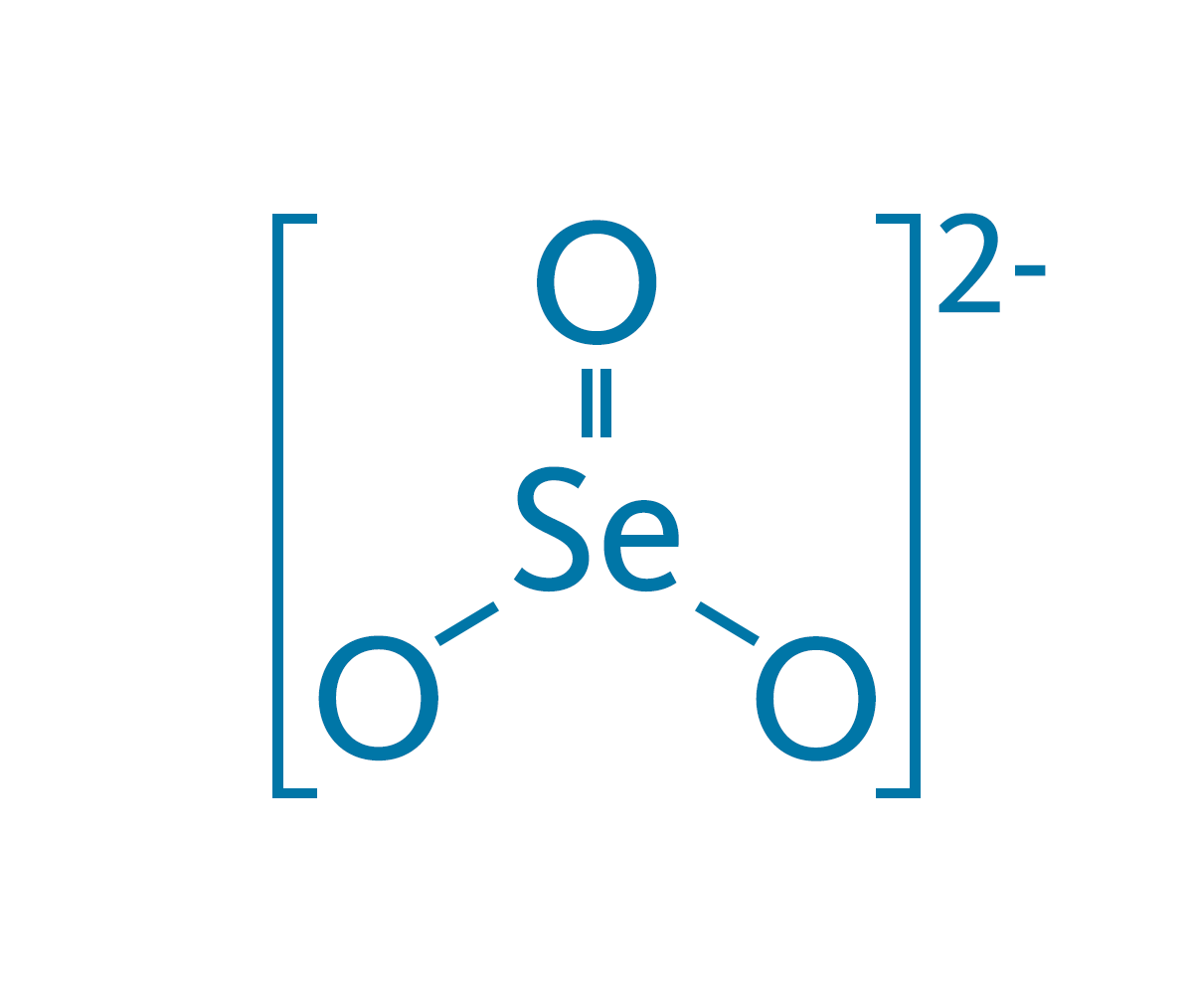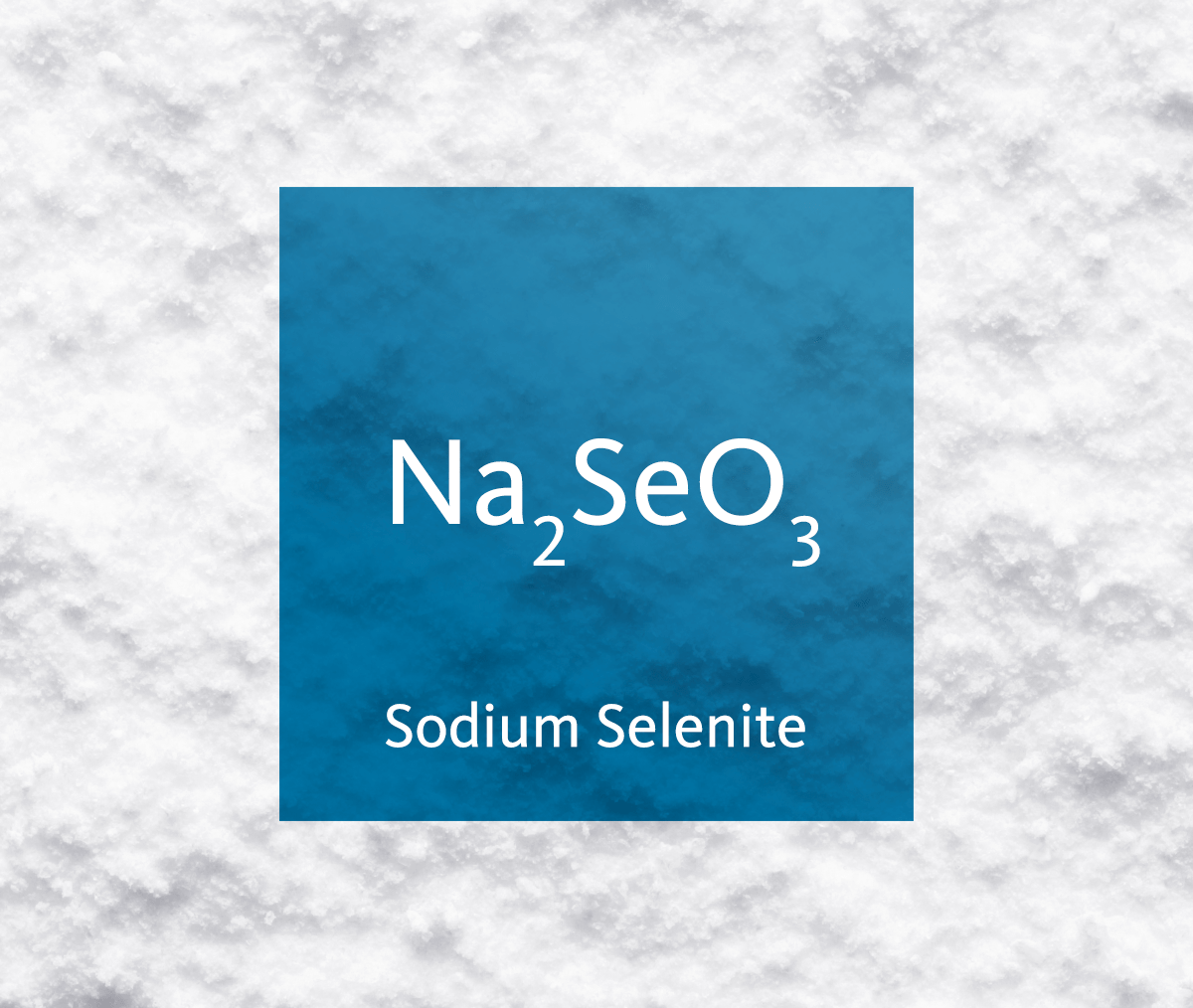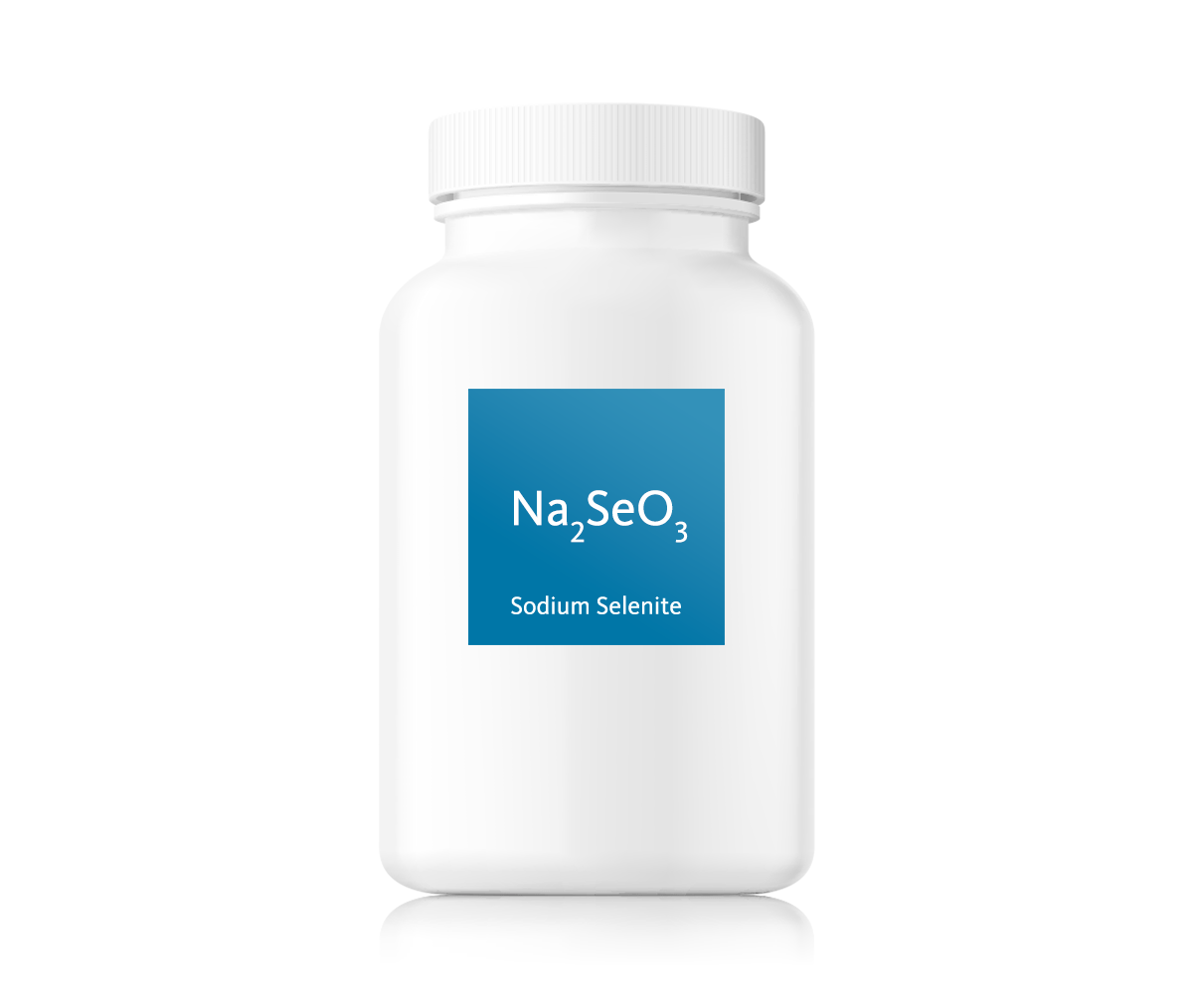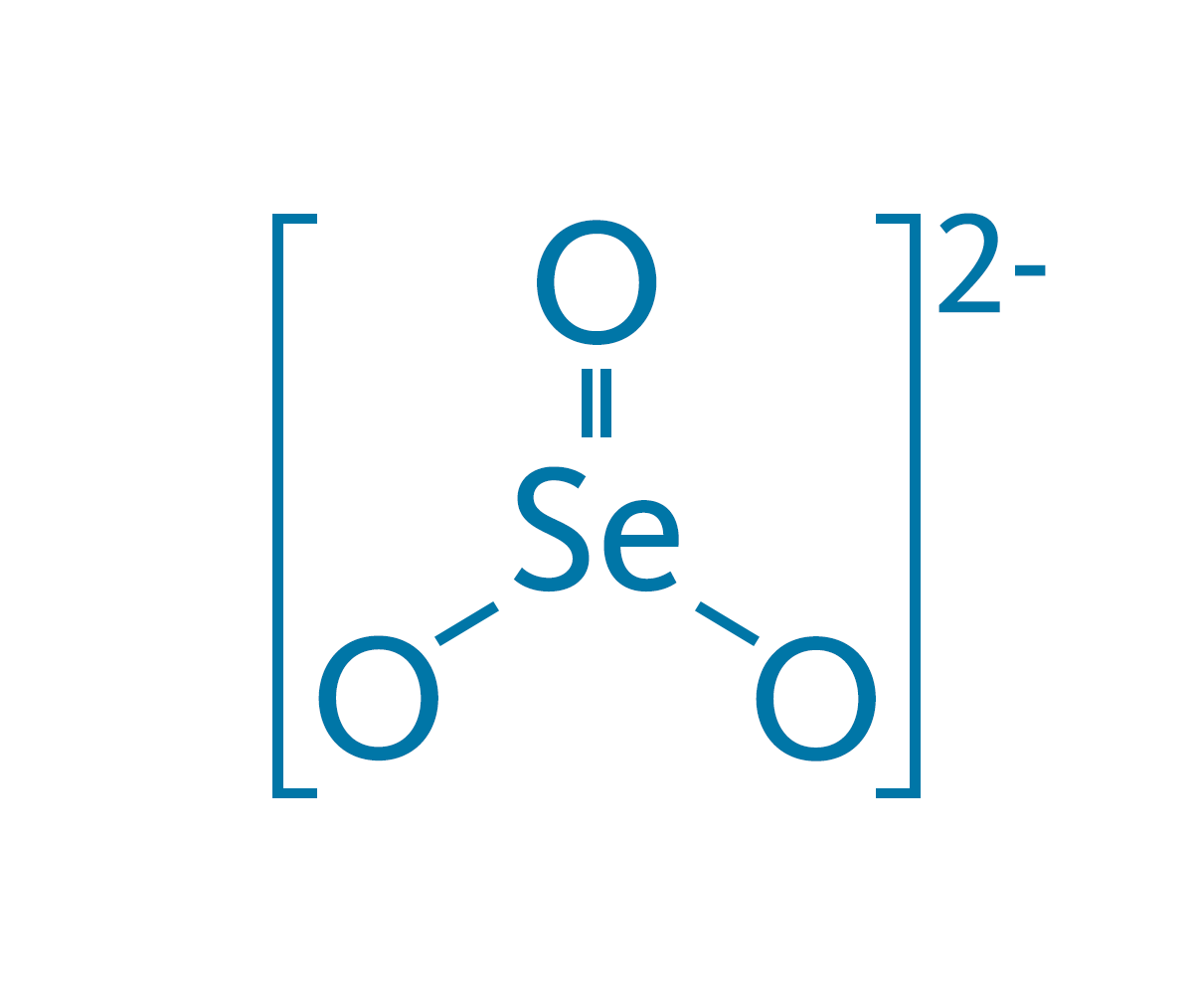 Sodium Selenite
Ph.Eur. in the highest pharmaceutical quality
Price on request
| | |
| --- | --- |
| Linear Formula: | Na2SeO3 |
| Product number: | 07000-0010 |
| CAS Number: | 10102-18-8 |
| MDL Number: | MFCD00003489 |
| | |
| --- | --- |
| Molecular Weight: | 172.94 |
| PubChem Substance ID: | 57647927 |
| EC Number: | 233-267-9 |
Product information "Sodium Selenite"
Our sodium selenite powder for technical applications is characterized by high consistent quality, low in dust and low iron contents. Each batch undergoes extensive quality control in our laboratory!

We offer sodium selenite powders for technical applications with a purity of at least 99.8% as standard. It is mainly used in the glass industry.
Technical Specifications
Selenium Content: 45,5 - 45,9 %
Degree of purity: min. 99.8 %
Bulk density: 0.9-1.1 kg/l
Appearance: White crystalline powder
Granulometry: 100 % < 1,000 mm (18 mesh) 99,8 % < 0,300 mm (50 mesh) 25 % < 0,045 mm (325 mesh)
Smell: odorless
Packaging: Every packaging unit is available on request! We are happy to discuss your requirements for custom-made products with you.
Use: animal feed

Downloads "Sodium Selenite"